One of the most bizarre parts of the Biden administration is the phony White House set they created.
It was used for Biden to get his booster shots:
Advertisement - story continues below
"I'm Not Sure Why I'm Doing it on Stage" – Biden Rolls Up His Sleeve, Gets 'Second Booster' Shot on Fake White House Set (VIDEO)
It was used by Biden to deliver a pre-recorded speech for Martin Luther King, Jr.:
TRENDING: TREASON! Rep. Waltz Says DOD Told Him China Spy Balloons Crossed US During Trump Years But Gen. Mattis DID NOT TELL TRUMP - Thought He Was Too Aggressive (VIDEO)
He's Getting Worse – Joe Biden's MLK Jr. Speech was Delivered from Fake White House Set and It Was Prerecorded
It was used for a meeting with business leaders:
Advertisement - story continues below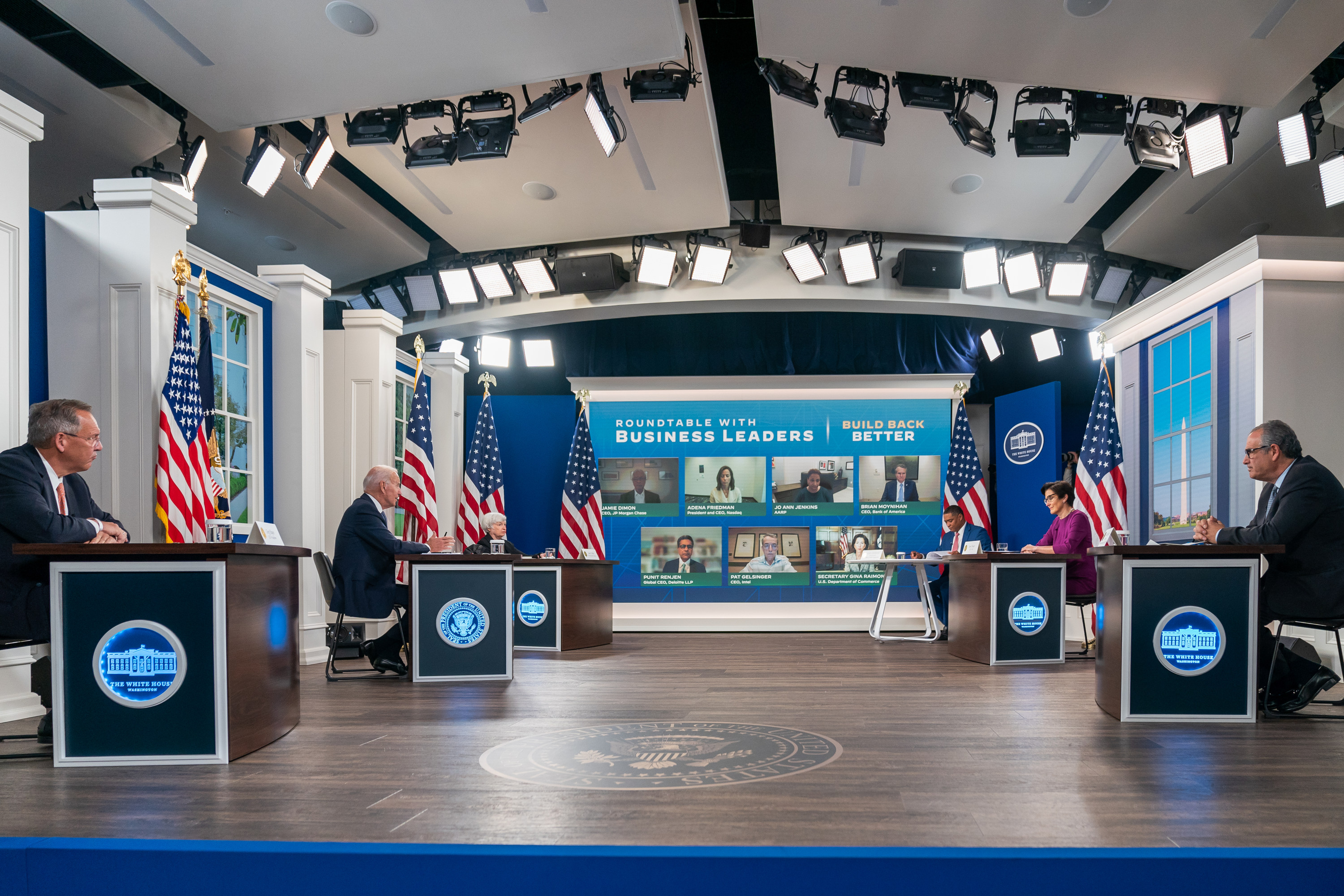 We now have an in-depth look at the fake set on video.
WATCH:
I'm never speechless but this is insane! Can you imagine if Trump had a little stage set built for him to mimic the White House?
President Trump worked in the real White House took hard questions & didn't use sticky notes! Shame on the media for keeping it silent. @Thatdoll86 pic.twitter.com/NyHL3vOSIk

— Sara (@skb_sara) April 1, 2022
Former Trump adviser Stephen Miller gave his thoughts on why the fake White House set is being used.
Advertisement - story continues below
Miller pointed out that being in the fake room allows Biden to read off a script easier.
A "face-on monitor" would also would be hidden from the cameras.
And for Biden apologists making the incredibly asinine observation that you can read monitors in other rooms: yes, for formal addresses. WH created this bizarre set-up to create illusion that Biden's running a normal human *meeting* when he's actually delivering a scripted text.

— Stephen Miller (@StephenM) October 6, 2021
Why is the Media allowing Biden to use a fake White House set?
Advertisement - story continues below