Dem Rep Katie Hill resigned back in 2019 after it was exposed that she engaged in a "throuple" relationship with her former husband and a former staffer. Nude photos were included in the leak.
Popular Freshman Democrat Katie Hill Resigns Following News of Failed Throuple Relationship and Naked Bong Parties
She sued The Daily Mail and two conservative journalists for publishing the photos.
Her lawsuit was unsuccessful and she was ordered to pay $220,000 in attorney fees.
Former Rep. Katie Hill has been ordered to pay about $220,000 in attorneys' fees to a British tabloid and two conservative journalists she sued in her unsuccessful revenge porn lawsuit.

Hill accused them of violating the law by publishing intimate pictures without her consent. The lawsuit was thrown out earlier this year on First Amendment grounds.
She has now filed for bankruptcy.
Former Rep. Katie Hill (D-CA), who owes roughly $220,000 in attorney fees to two news outlets and two conservative journalists after an unsuccessful lawsuit in a California state court, has filed for bankruptcy, the Los Angeles Times reports.

…

Hill later sued the journalists and news outlets involved in the reporting, arguing they violated her right to privacy. However, a California state court sided with the defendants in that case. They invoked a California law and argued Hill's lawsuit sought to punish them for asserting their First Amendment constitutional rights to speak freely.
She released a statement blasting the ruling and explaining why she was filing for bankruptcy.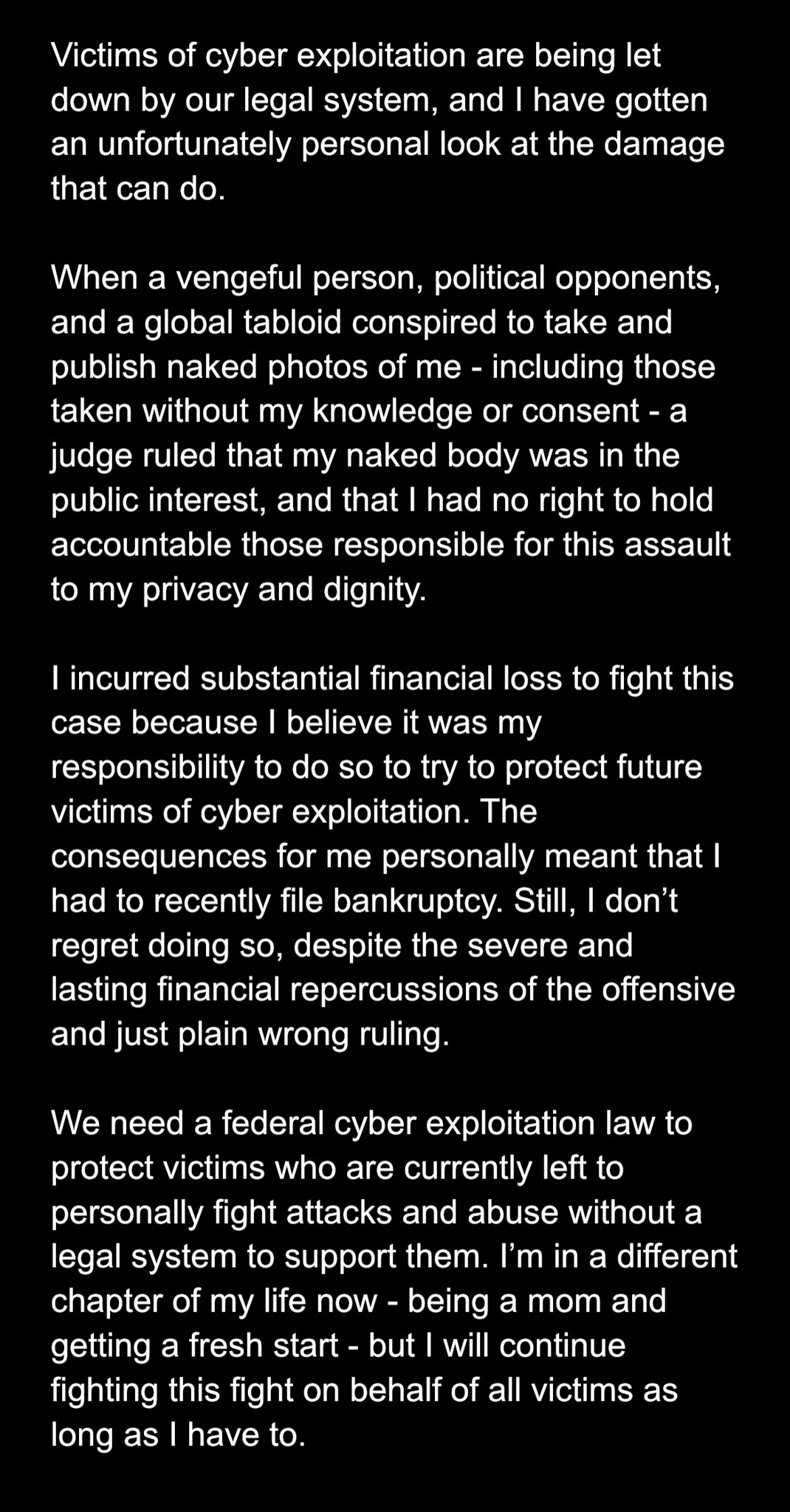 Another Democrat loses. 
Dear Reader - The enemies of freedom are choking off the Gateway Pundit from the resources we need to bring you the truth.
Since many asked for it, we now have a way for you to support The Gateway Pundit directly - and get ad-reduced access.
Plus, there are goodies like a special Gateway Pundit coffee mug for supporters at a higher level.
You can see all the options by clicking here - thank you for your support!