According to a new report, Liz Cheney received a call from Joe Biden after she lost her primary race in Wyoming.
It is unknown at this time what was said on the call.
Scooplet: Biden called Republican @RepLizCheney after her loss in her primary race in Wyoming. Story by me and @justinsink out shortly

— Jennifer Jacobs (@JenniferJJacobs) August 18, 2022
Biden reached out to Cheney, who earned the ire of the former president when she voted to impeach him over his role in the January 6, 2021 insurrection and her subsequent work on the congressional committee investigating the matter, according to a person familiar with the conversation.

The White House declined to comment. A Cheney spokesman did not immediately respond to requests to comment on the call.
Liz Cheney drew backlash from voters for her fist bumping of Biden at his State of the Union address.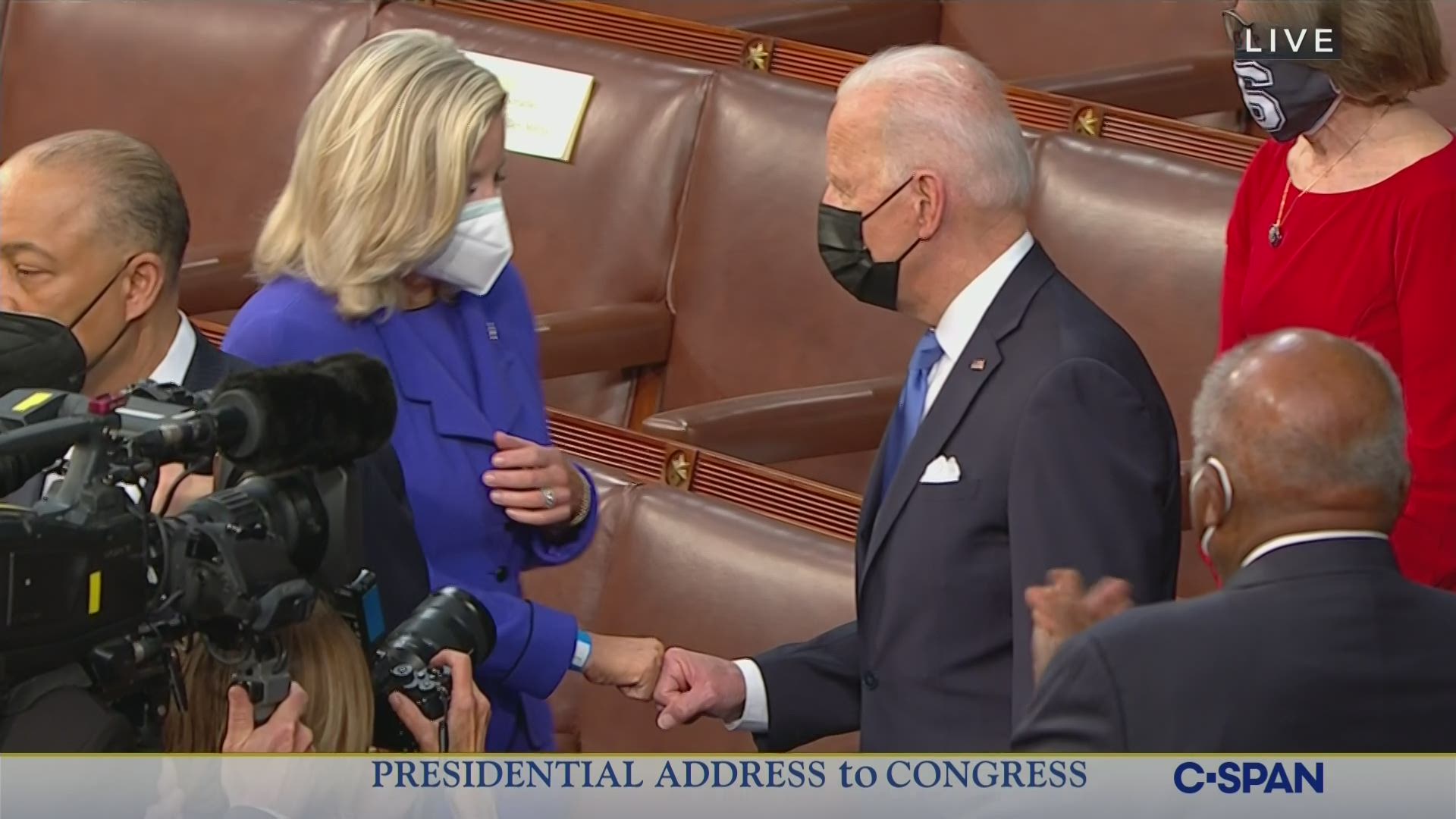 Liz Cheney is now setting her sights on running for President in 2024. She hinted at a run for President after her loss.
Political strategists say she has almost no chance.
Lauren Claffey Tomlinson, a Republican strategist and president of Claffey Communications, told Fox it was 'highly unlikely' she'd find success.

'It's highly unlikely she could win the nomination, but she could bring into the primary conversation issues important to voters that moved away from President Trump in 2020,' Tomlinson said.

'If Cheney runs for president, she will be a non-factor if she continues by running a backward facing, fighting the last war, battle against DJT kind of campaign. presidential politics is never about what was, or even what is, but about what is next,' Boyd Matheson, who hosts Inside Sources for KSL NewsRadio and formerly was chief of staff to Republican Sen. Mike Lee, told the network.
Why did Biden call Liz Cheney?
Dear Reader - The enemies of freedom are choking off the Gateway Pundit from the resources we need to bring you the truth.
Since many asked for it, we now have a way for you to support The Gateway Pundit directly - and get ad-reduced access.
Plus, there are goodies like a special Gateway Pundit coffee mug for supporters at a higher level.
You can see all the options by clicking here - thank you for your support!