Oded Orbach (pictured below), and Alwar Pouryan, both U.S. citizens, have been charged with selling drugs and weapons in an alleged effort to help the Taliban fight American troops overseas.  Orbach and Pouryan were arrested in Romania last week and are being held there while they await extradition home.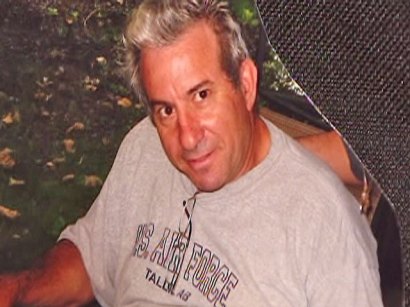 (NBC Chicago)
A total of seven men have been charged in this world-wide sting operation.  Charges were also filed against Maroun Saade, Walid Nasir, Francis Sourou Ahissou, Corneille Dato, and Martin Raouf Bouraima.  Saade and Nasr are Lebanese, Bouraima and Dato are from Benin, and Ahissou is Togolese.
Advertisement - story continues below
They were arrested last week in Liberia, where they are in US custody. All are expected to be prosecuted in New York.
TRENDING: Unhinged Quebec Woman Pascale Ferrier Identified as Suspect in Case of Ricin Letter Sent to Trump White House
Oded Orbach and his wife raised two adult sons in an upscale Highland Park neighborhood. But no one could ever nail him down on how he made a living.

Some heard he sold office supplies. Others were told he was in the import-export business. Many thought he was a retired cosmetic industry executive.

Advertisement - story continues below

But a Taliban arms dealer? That's the accusation leveled by federal authorities as part of a criminal complaint unsealed earlier this week against Orbach and five foreign nationals.

He and another American, Alway Pouryan, were arrested last week in Romania.

Orbach faces one count of conspiracy to provide material support to terrorists and one count of conspiracy to acquire and transfer anti-aircraft missiles in the wake of a sting that started in late 2010 and spanned the corners of the globe.

Authorities in Romania arrested Orbach on Feb. 10, the very day federal authorities raided his Highland Park home.

The five foreign nationals are accused of trying to move "tons" of heroin and cocaine for the Taliban through West Africa to destinations in the U.S. and Europe.

Advertisement - story continues below

Orbach is accused of trying to sell weapons to the Taliban in West Africa so the terrorist outfit could protect its heroin labs against United States military attacks in Afghanistan.

"We eliminated an entrenched global criminal network, preventing it from moving ton quantities of cocaine, laundering millions in drug money, and trading arms to the Taliban to undermine the rule of law and kill Americans," said DEA Administrator Michele Leonhart.

The criminal complaint says Orbach was in charge of the financing for the weapons and "that he wanted the payments… to be placed in safe deposit boxes in different bank locations with two sets of keys to each box."

In e-mails obtained by federal authorities, he wanted $49,000 for a heat-seeking, suface-to-air Stinger missile, $87,000-$110,000 for a Javelin missile and $2,750 for a 40mm grenade launcher. He also offered to send a colleague to train the buyers how to use the equipment.

Advertisement - story continues below

Orbach never got to finish his business, however.  According to authorities, he was dealing with undercover federal informants every step of the way.
"As alleged, the defendants charged today, including two US citizens, were prepared to provide millions of dollars in dangerous narcotics and lethal weapons to men they believed represented the Taliban. This alleged effort to arm and enrich the Taliban is the latest example of the dangers of an interconnected world in which terrorists and drug runners can link up across continents to harm Americans."  – US Attorney Preet Bharara –