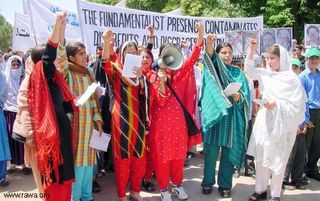 April 28th is no freedom day to many Afghani women who were brutalized under the Taliban.
While many Afghanis celebrated a victory day on April 28th of the Afghan people over the Soviet occupation, the women of RAWA protest the criminal fundamentalist bands who took power in Kabul in 1992. On Thursday they protested at the UN office in Islamabad against the Karzai government who they say is too easy on the country's warlords.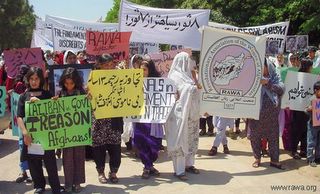 Protesting the Karzai "pro-fundamentalist" policy in Islamabad, Pakistan.