The January 6 House Select Committee is dedicated to putting President Donald Trump and his supporters in bankruptcy and prison along with the January 6 defendants in solitary confinement for conspiring an "insurrection" by protesting the 2020 election theft at the U.S. Capitol.
Corrupt and dishonest committee member, 'Lying' Adam Schiff, D.- Calif., is urging the Justice Department to charge Trump for engaging in "multiple criminal acts" created by his committee. Schiff says the President plotted a coup and tried to overturn the election, as members of Congress certified the results of the election contaminated with an unprecedented number of mail-in ballots, many of which were backdated as the election tally continued for months.
"It's [the Justice Department's] duty to follow the evidence and, if there are credible allegations of crime, to pursue them against anyone, including former presidents," Schiff warns.
"What kind of man knows that a mob is armed and sends the mob to attack the Capitol and further incites that mob when his own vice president is under threat — when the Congress is under threat?" vice chairwoman of the committee and turncoat GOP Rep. Liz  Cheney lamented while calling for Trump to be prosecuted.  The only armed protester that day with a gun appears to be a federal operative.
Of course, the only individuals carrying identified carrying arms on Jan 6 were Antifa members and a Fed.
Ignored by Liz Cheney at the Jan. 6 Show Trial: Antifa Members Caught with Gun and Released on Jan.6 — Undercover Fed Operative Pictured with Gun but Never Arrested, And Dropped from Most-Wanted List
The Schiff – Cheney panel is projected to spend at least $8 million from taxpayers in 2022 to assure Attorney General Merrick Garland ultimately pursued a criminal case against the former president.
The J6 committee has selectively edited hours of footage from interviews with Trump officials and witnesses during its show trial. The unconstitutional Democrat-led commission even tapped former ABC News president James Goldston as a "secret adviser" to produce the propaganda.
Former Overstock CEO Patrick Byrne, a former designated expert for the United States government, requested to testify in front of the Jan 6 committee but was repeatedly denied despite his insistent requests urging the panel for an invitation. 
Finally, on July 15, Byrne testified behind closed doors for nearly nine hours.  The committee recorded Byrne's testimony that he suspects will be deceptively edited, but prohibited him and other witnesses from documenting the hearing.
No one knows what Byrne shared, but in an exclusive interview with The Gateway Pundit, Byrne detailed what he purportedly told  the committee.
Byrne says he described in detail what transpired during a four-and-a-half-hour meeting on the night of December 18, 2020 in the Oval Office with President Trump, Gen. Mike Flynn and an attorney, a meeting the left claims is a "historical crux" of the January 6 so-called "insurrection."
If the public were aware of the sweeping executive powers Trump could have invoked amid rampant evidence of election fraud presented by the Justice Department prior to January 6, the J6 narrative propagated by the Deep State, its corporate media arm and big tech would immediately collapse, Byrne contends.
"Let me tell you what actually happened. This is amazing — versus the narrative that the press is coming out with," he explained. " It's a black box to them. They are writing what they want to write. I have let three journalists know the truth and no one will publish it. It's about thirty degrees off the narrative they want to tell.
"I can tell you exactly what was going on in the room. This is what the world hasn't known and should know," he continued. "I was the one who pulled the meeting together."
WATCH:
Byrne and Flynn allegedly presented Trump with five documents during the briefing, including evidence that warranted the president to impose martial law.  
"One of them was an executive order signed by President Obama in 2015. One of them was an executive order signed by Trump in 2018 — That was a continuation of, an extension, of what Obama had signed. What it says was that the president has powers in the case of foreign interference in an election," Byrne explained.  If he decides that there is a high enough threshold of evidence has been met that foreign interference in the election — it unlocks a range of powers.
While allegedly conspiring an "insurrection," Trump had the option to conduct "a quick investigation, a more serious investigation, he can order an independent commission, he could actually cancel the election and demand the election be re-run. The president can do anything he wants if a foreign government has hacked an election and that's what Obama said," he continued. "That range of powers goes from very, very light…to declaring martial law to suspending the election or saying they have to run the election again."
TGP discussed this at the time.
President Trump's Executive Order On Foreign Interference in Elections Comes Due on Friday
By invoking emergency powers derived from the Constitution or from statutory law, the President may institute martial law, seize property, organize and control the means of production, seize commodities, assign military forces abroad, seize and control all transportation and communication, regulate the operation of private enterprise, restrict travel, and, in a variety of ways, control the lives of United States citizens, according to the Congressional Research Service.
Executive Order 13694, titled Blocking the Property of Certain Persons Engaging in Significant Malicious Cyber-Enabled Activities, was signed on April 1, 2015 by former President Barack Obama, authorizes the executive branch to declare a national emergency to address a currently or existing threat to national security, foreign policy and the economy of the United States.
Obama then expanded the presidential powers on December 28, 2016 by signing Executive Order 13757, Taking Additional Steps to Address the National Emergency with Respect to Significant Malicious Cyber-Enabled Activities, amending Executive Order 13694 to include interference in U.S. elections as a potential cause for economic sanctions.
Trump continued the Obama-era National Emergencies Act by signing Executive Order 1348, Imposing Certain Sanctions in the Event of Foreign Interference in a United States Election, on September 12, 2018.
Byrne also presented Trump with advisories issued by the DOJ and Department of Homeland Security warning the U.S. electoral system had been hacked by Iran, which authorize the president to invoke emergency powers.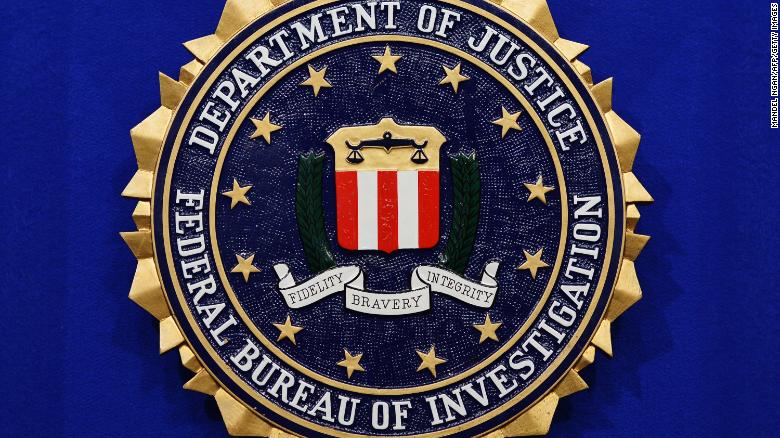 On Oct. 30, just three days before the 2020 presidential election, the FBI and CISA issued a joint advisory warning Iranian hackers have been targeting U.S. state government websites in "an intentional effort to influence and interfere with the 2020 U.S. presidential election" and have "successfully obtained voter registration data in at least one state. "
Days prior, on Oct. 21, then-director of National Intelligence John Ratcliffe announced  "that some voter registration information has been obtained by Iran and separately by Russia."
"This data can be used by foreign actors to attempt to communicate false information to registered voters that they hope will cause confusion, sow chaos and undermine your confidence in American democracy,"the chief of National Intelligence explained during an emergency press conference.
The FBI updated its advisory on the Iranian hack on the morning of Nov. 3, Election Day, warning that other nations were also involved in the cyber attack that hacked the election and "have successfully attacked one state and that there are other states under attack," Byrne recalled. 
After the Justice Department repeatedly blew the whistle on foreign election interference, SolarWinds Corp, a software company that provides system management tools for network and infrastructure monitoring, and other technical services. The hackers targeted SolarWinds by deploying malicious code into its Orion IT monitoring and management software used by across the U.S. federal government, Fortune 500 firms and government agencies worldwide.
The hack was "the largest and most sophisticated attack the world has ever seen," Microsoft Corp President Brad Smith said at the time.
The hackers accessed emails at the U.S. Treasury, Justice and Commerce departments and other agencies. But the hack also irrefutably impacted Dominion Voting Systems, contends Byrne, who faces a $1.73 billion lawsuit by Dominion after insisting that the company's hardware and software were used to rig election.
Dominion maintains the company doesn't use SolarWinds hacked product, but they do, in fact," Byrne said. "Their whole company is architected on it."
"The goal [of the meeting with Trump] was to see whether the language of these statements by the government met the standard that triggered the presidential powers under this thing that President Obama wrote and signed," he continued.
"I have to say,  I did not vote for President Trump and I had not liked him — I came to like him more as he was president. I'm a libertarian. I've never voted Democrat or Republican for president in my life and I've let the public know that. I am coming at this, not as a Trumpian, just as an American citizen."
Byrne founded  The America Project with Gen. Flynn to restore election integrity. Learn more about how to support The America Project's mission here.