The Florida Department of Business and Professional Regulation served a lawsuit on Tuesday to the owners of a bar in Miami that hosts drag shows for children.
Earlier this month, footage of a drag queen attempting to entertain a toddler while parading around topless in the R House bar in Wynwood, Florida began circulating across the internet prompting the state to launch an investigation.
The video featuring the bare-chested transgender performer and child was shared on TikTok by a user named "nononie" who gleamed over the lewd performance.
"Children belong at drag shows!!!! Children deserve to see fun & expression & freedom."
Despite Pushback From Parents, Publicly-Funded "Drag Queen Story Hour" Expands into NYC MIDDLE Schools – "Performers" Teach Children "How to Put on Drag Makeup"
The bar's menu is laced with promotion of its drag show and offers a $30 "kids brunch" that includes a meal, a soft drink "and of course our fabulous show."
R House bar has 21 days to respond to the state's complaint. If the bar's activity is determined to violate state and local statutes, it will be revoked of its liquor license, a penalty that would put it out of business.
"The sexualized nature of the Brunch performances is pervasive,'" DBPR's states in the complaint while citing multiple instances in which children were present to observe the performances of nude drag queens. "Florida Statutes, prohibits unlawful exposure of sexual organs. Specifically, it provides that 'exposing or exhibiting … sexual organs in public or on private premises of another… in a vulgar or indecent manner' is unlawful.'"
A child "between the ages of ten and twelve" was "seen recoiling and turning away in her seat as a Brunch performer climbed on the back of the child's bench, squatted, and gyrated a couple of feet above the child's head," the DBPR complaint continues.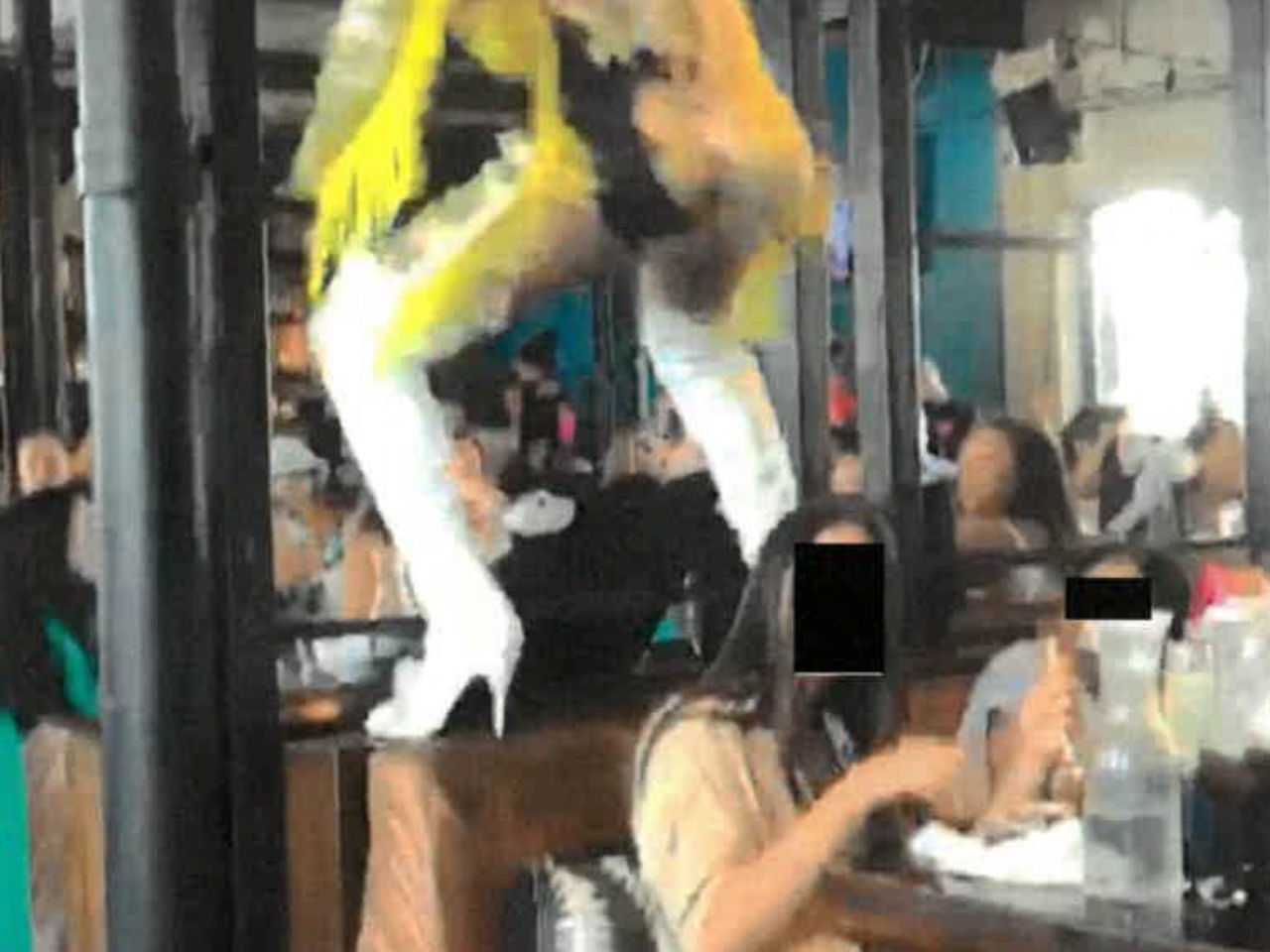 In another example of child abuse, the complaint cites an instance of a scantily dressed drag performing "mere steps" from a child in the bar.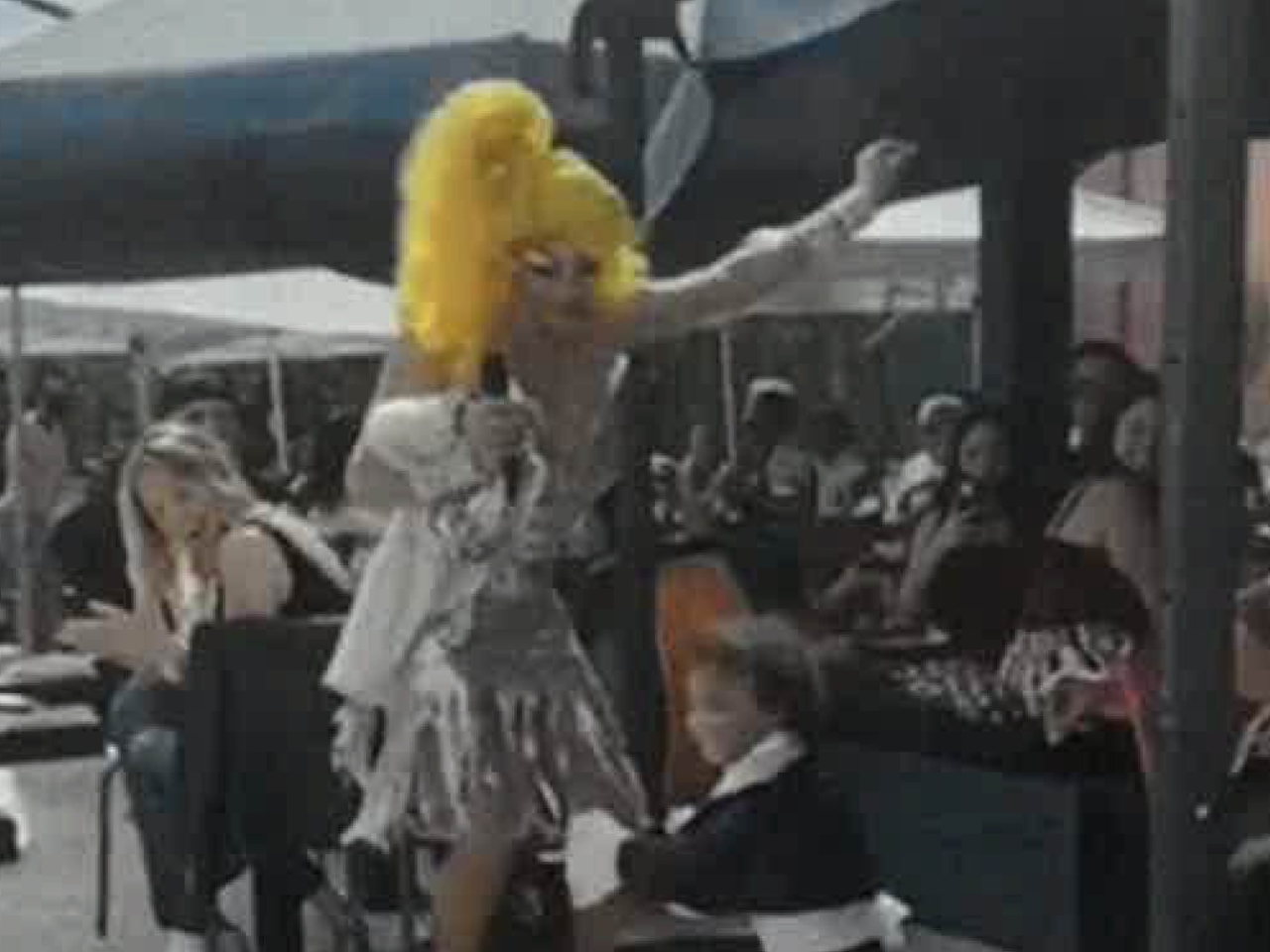 In March, Florida Gov. Ron DeSantis signed a bill to prohibit schools from teaching material about sexuality and transgenderism to students in grades K-3. The Biden adminstration shot back following the law's passage with claims that DeSantis is bullying transgender and LGBTQ children.
DeSantis addressed the controversy surrounding R House's drag queen performances at a press conference on Wednesday.
'There was a video out of Dallas where they had all these young kids putting money in the underwear of these drag queens at a bar, and that's totally unacceptable, and I said that at the time, " DeSantis said. 'Then what happened was a week or two later there was a video from a place who had similar stuff and then that was identified as being in Florida.
"So we said, 'wait a minute, having kids involved in this is wrong.' That is not consistent with our law and policy in the state of Florida and it is a disturbing trend in our society to try to sexualize these young people. That is not the way you look out for our children. You protect children. You do not expose them to things that are inappropriate."
Agents began investigating the bar immediately after footage of its drag performance for kids went viral, DeSantis explained.
'They actually had agents going to this place and conducting effectively just gathering information – getting intelligence – seeing what's going on. What they found was not only were there minors for some of these, and these are sexually explicit drag shows, the bar had a children's menu."
A spokesperson for R House Wynwood insists the bar intends to "resolve the situation" amid the investigation.
"We are an inclusive establishment and welcome all people to visit our restaurant,' a spokesperson said. 'We are hopeful that Governor DeSantis, a vociferous supporter and champion of Florida's hospitality industry and small businesses, will see this as what it is, a misunderstanding, and that the matter will be resolved positively and promptly."