Mitch McConnell says he will not provide assistance on the debt ceiling again.
In a letter to Biden, McConnell said that "Republicans filled the leadership vacuum."
Advertisement - story continues below
He said people on both sides of the aisle were pleading for McConnell to fill the leadership void left by Schumer's incompetence.
My letter to President Biden on the debt limit: pic.twitter.com/H1tDXHl07a

— Leader McConnell (@LeaderMcConnell) October 8, 2021
TRENDING: Woke ASU Students Issue 'List of Demands;' Plan Rally Demanding Kyle Rittenhouse Be Expelled From School
Here is the letter: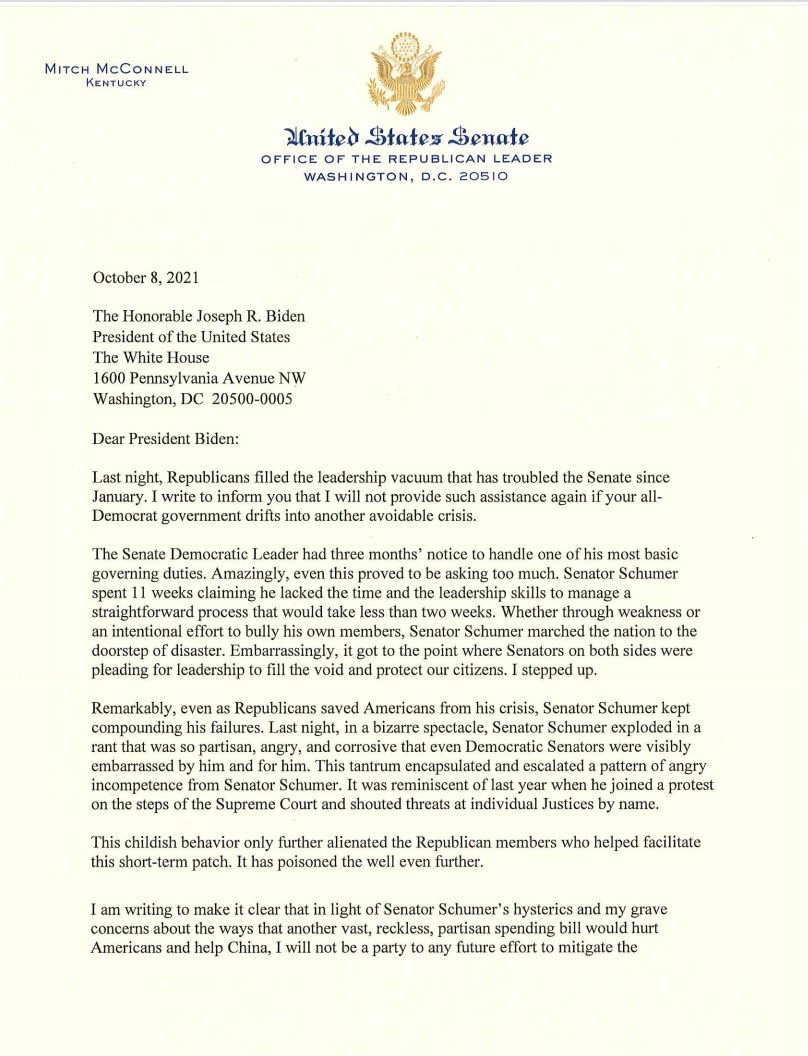 Advertisement - story continues below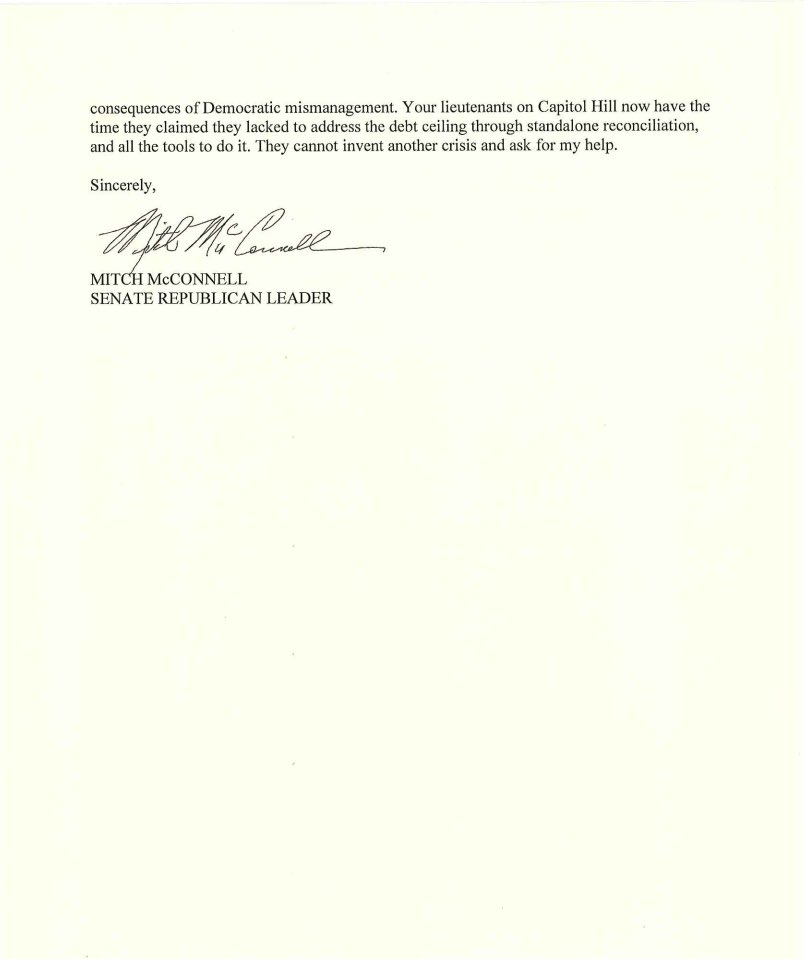 McConnell also mentioned the speech Schumer gave after the bill was passed.
Instead of thanking Republicans Schumer attacked and smeared them.
McConnell called out Schumer for his "hysterics" and said Schumer "further alienated" Republicans.
He also noted that even Democrats couldn't stand Schumer's speech.
Advertisement - story continues below
Senator Joe Manchin (D-WV) was visibly upset over Schumer's speech and even ended up walking out during it.
Manchin's reactions during Schumer's speech, for what it's worth (also, shoutout to @CSPAN). https://t.co/EzVzF909Fa pic.twitter.com/MiN40QaQhs

— Alex Thomas (@AlexHouseThomas) October 8, 2021
Trump has attacked McConnell over helping Democrats pass the short-term debt hike.
Trump accused McConnell of "folding to the Democrats again" and urged GOP Senators to vote against McConnell.
Advertisement - story continues below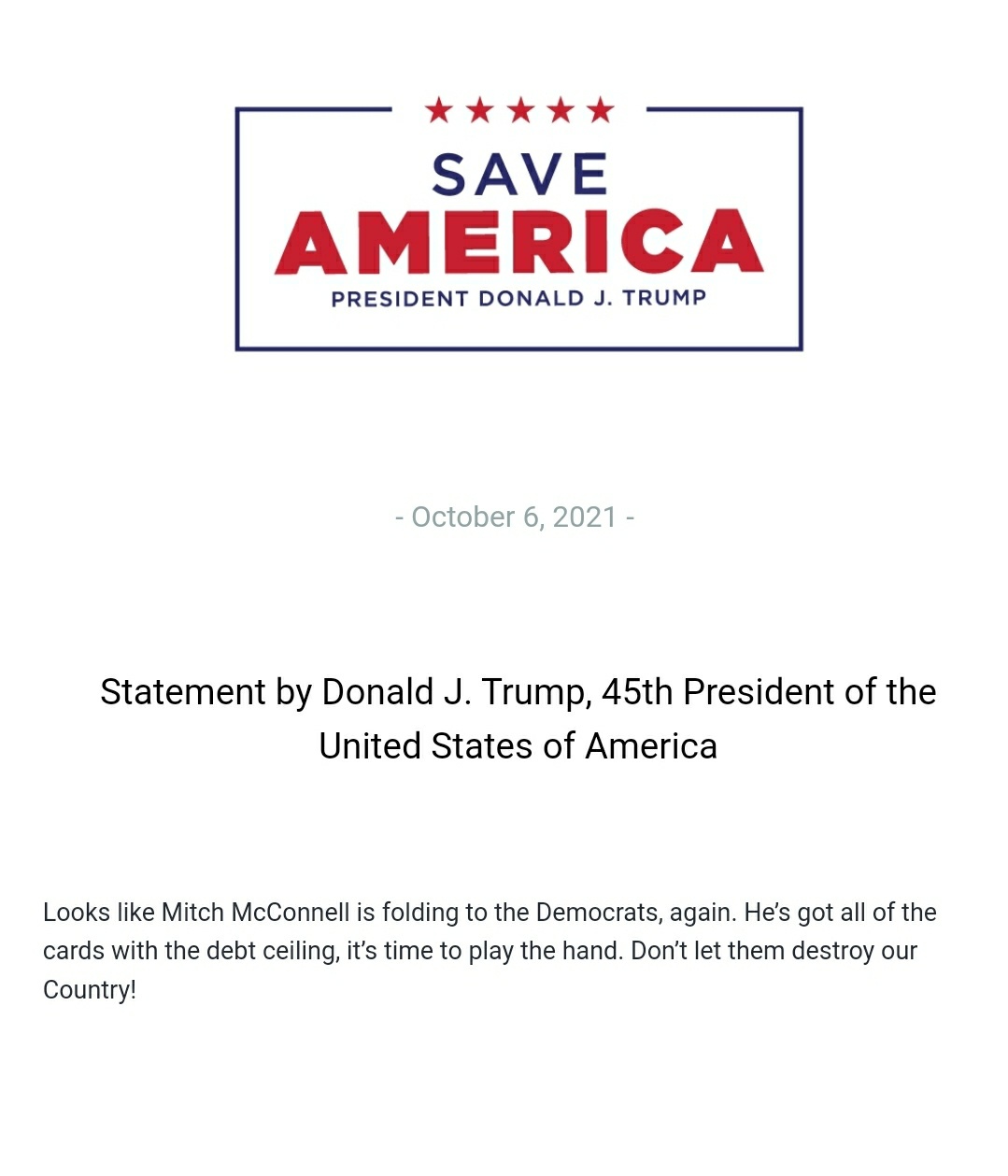 He then followed it up with this statement: