Twitter's shares dropped dramatically after the release of their 1st quarter results.
Twitter's user numbers were below expectations.
Advertisement - story continues below
And Twitter's projections for the 2nd quarter are now lower.
President Trump said, "I guess that's what happens when you go against FREEDOM OF SPEECH!"
TRENDING: BREAKING EXCLUSIVE: 73-Year-Old Pastor and Purple Heart Veteran Arrested For Being at Capitol, His Son Also Arrested in Front of 3-Year-Old Daughter (VIDEOS)
Here's his statement:
https://twitter.com/RSBNetwork/status/1388308847295672323?s=20
Advertisement - story continues below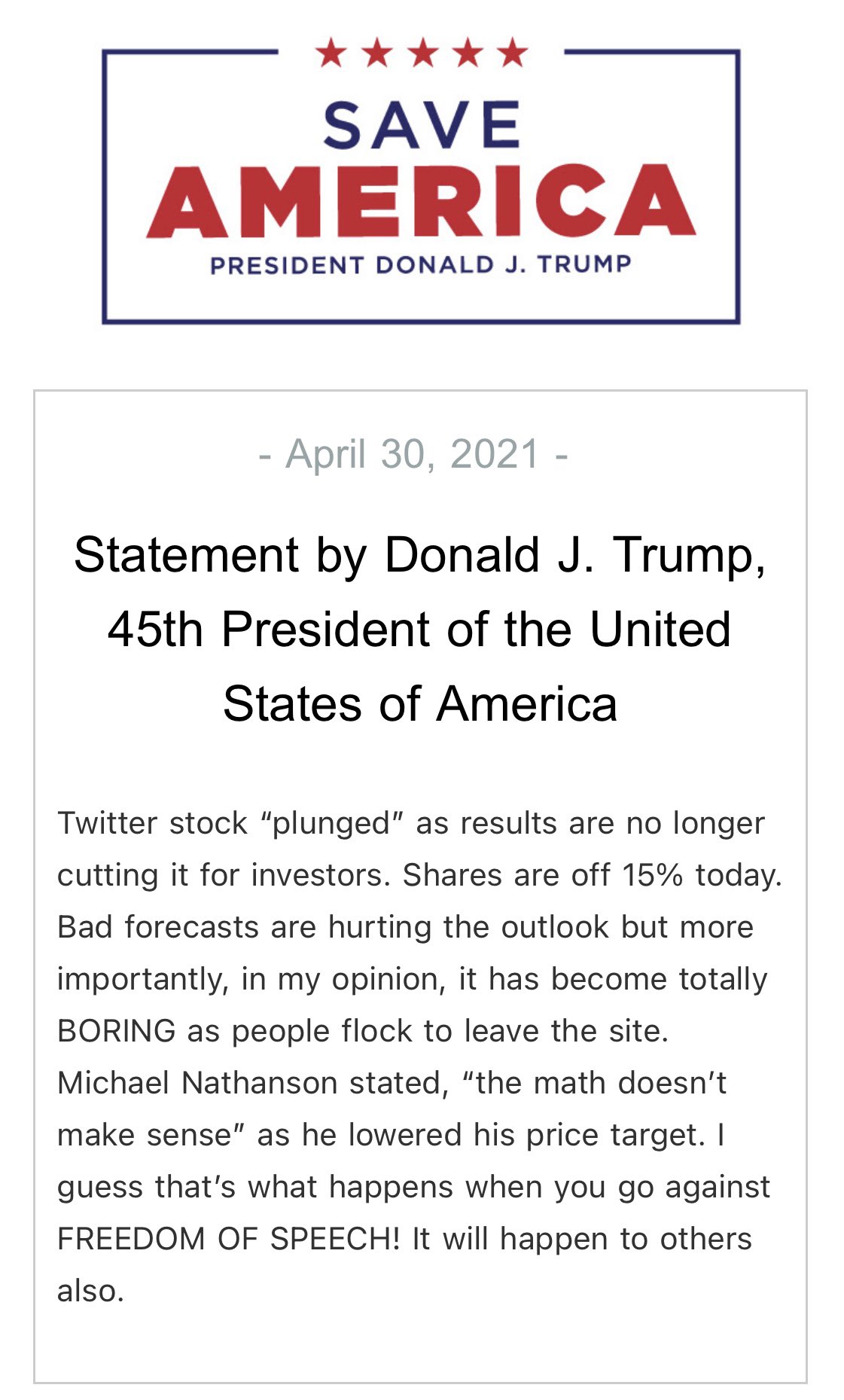 Epoch Times has the numbers:
Twitter's stock dropped about 13 percent on Friday to $56.74 per share after the firm issued weak second-quarter guidance on revenue growth while its user numbers fell short of expectations.
Big Tech sold their souls to the Democrats.
Now, they're dying!