Imam Mohamad Tawhidi the Imam of Peace posted a shocking thread on Twitter on Thursday.
Last week Imam Tawhidi accused Democrat Rep. Ilhan Omar of organizing a media campaign to ruin his reputation.
Imam Tawhidi claimed he had proof Ilhan Omar was behind the smear campaign.
https://twitter.com/Imamofpeace/status/1150968397280059393
On Thursday the popular pro-American Imam accused a United States "Congresswoman" of working with Qatari officials who have previously "invested in her."
This matches what the Gateway Pundit recently heard from our sources about Ilhan Omar's support from foreign Somalian officials during the 2018 campaign.
According to Imam Tawhidi Ilhan Omar believes the current reports about her marriage to her brother and tax fraud will not end well for her.
In response Ilhan Omar is planning to accuse those criticizing her of being paid by the Saudis and the UAE.
From his tweets it is likely that the imam is talking about Ilhan Omar and Linda Sarsour.
This is an amazing string of tweets by Imam Tawhidi today.
Via Thread Reader App:
This thread will be one of the most important threads I make on Twitter. The illegal case behind this will be exposed with full transparency, in full details. For now, I direct the following information to: @realDonaldTrump, @VP, @jaredkushner, @DonaldJTrumpJr, @seanhannity.
#1
I have sources for what I will say, and they are solid rock authentic. Many officials will criticize me for making this public, but I have a duty to do so. The public needs to know. I understand the potential consequences of this thread, and I accept them.
#2
I am willing to go to the fullest extent with this matter, even if I am required to testify in Congress. This is the beginning of the uncovering of what could be a giant scandal. The sensitive details of this matter will be shared in private, upon request.
#3
A Congresswoman is communicating indirectly, through an individual, with Qatar. The people she is talking to are a group close to Emir @TamimBinHamad, and they involve: @A_AlAthbah, @saifaalthani, @ahjh_althani and co.
#4
This Congresswoman, has confirmed to the above group of Qataris, that the recent investigations into her cases will not end well for her. They also fear that she's in trouble. Now, they are coming after several people. I am one of those people, and their plan is as follows:
#5
This Congresswoman told the group of Qatari officials, who have invested in her, that @SpeakerPelosi is happy that she is being investigated, because recently, they had rebelled against her (Pelosi). Also, she hates the pressure coming onto the party because of her.
#6
The plan of this Congresswoman is to make all of this "go away" and strike a deal with @SpeakerPelosi, to put her cases aside, if she puts the case of this Congresswoman aside and ignores it. This is Qatar's goal in DC with regards to this Congresswoman.
#7
This Congresswoman, along with a Palestinian female activist from Brooklyn, NYC, agreed on diverting the attention by planning to seek the assistance of @theintercept, Al-Jazeera, and The Middle Easy Eye, to fabricate the following scandal:
#8
They want to claim, that all of those criticizing this particular Congresswoman, are paid by Saudis and The UAE. And that it is a collusion against the Congresswoman. They are planning on separating me and @AdelleNaz in one case, and @DonaldJTrumpJr and the UAE in another.
#9
The reason they chose @AdelleNaz out of all people who criticize this Congresswoman, it is because of her work/pics with @VP Mike Pence, and to show them in the fabricated articles. Their basis for this would be: "Qatari officials said so" – when it is all false information.
#10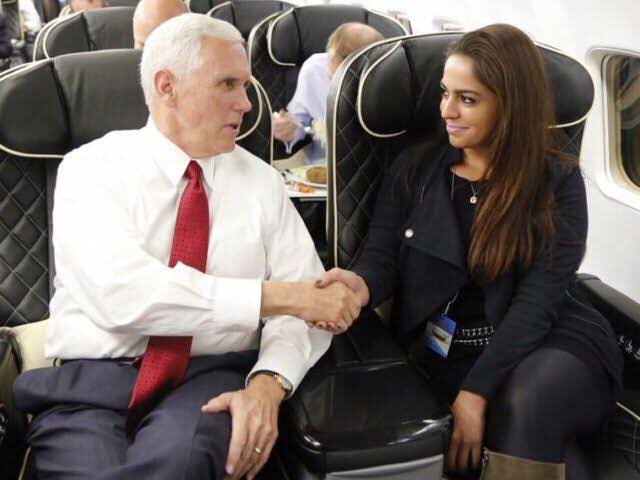 They want to accuse Saudi Arabia and UAE of operating in DC to smear her, and accuse me, @DonaldJTrumpJr, and others who have come after her (such as @TomFitton) of being part of an international operation/collusion in America.
#12
As for the Palestinian Female Activist from Brooklyn, I recently reached out to her for a reason. I can confirm that she immediately showed my message to Qatar. And she is in on this too, and she will be running for Congress and they want to protect her too.
#13
As for the wider plot by @A_AlAthbah, @saifaalthani, @ahjh_althani and Co. it is to try and turn @jaredkushner against @DonaldJTrumpJr. And I can also confirm, with my sources, that Qatar did in fact give information to Meuller and helped him. Unlike what they said here:
#14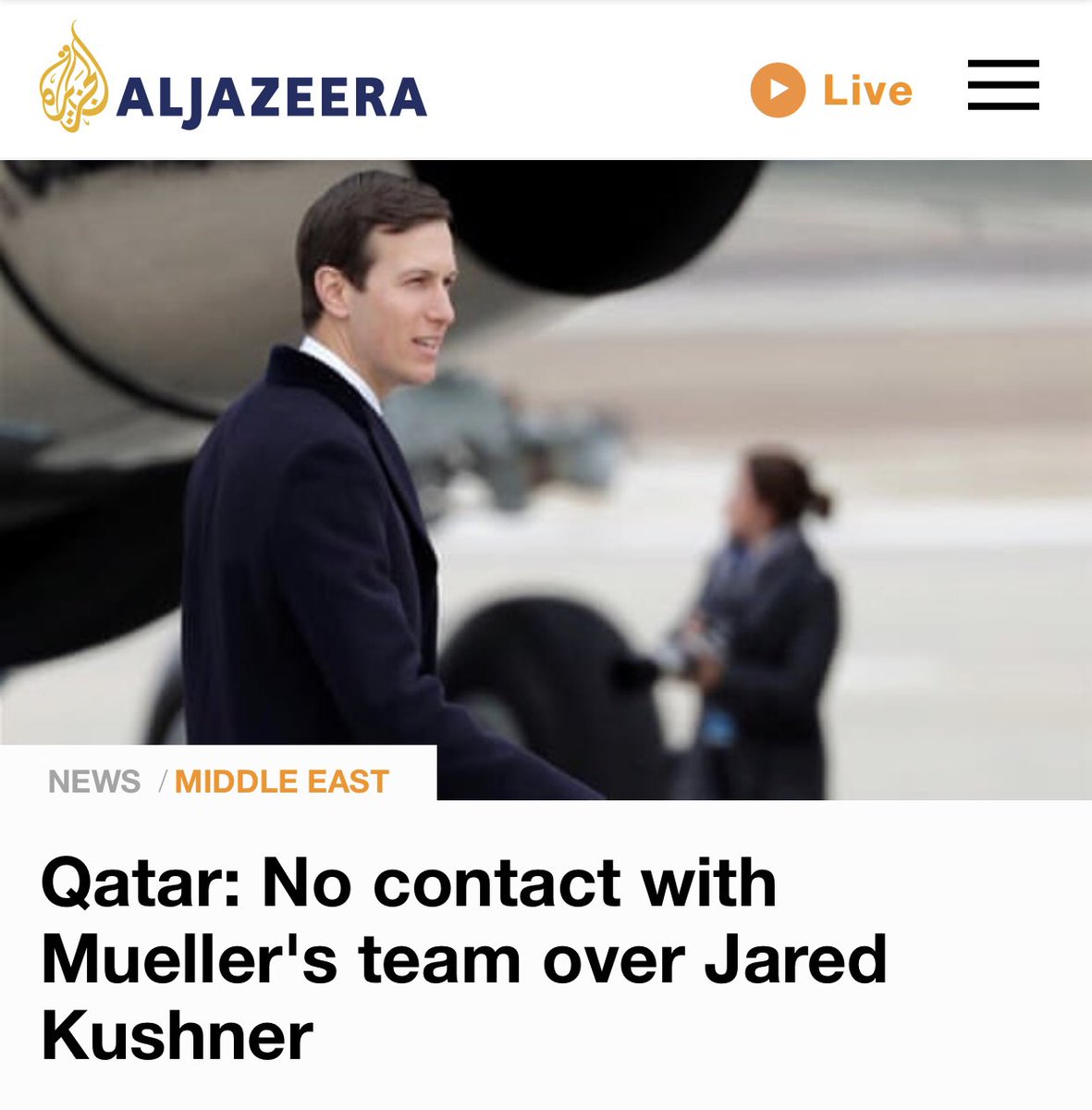 When the first leak came to me, I forwarded it to a Qatari Diplomat in DC, to show him that I am onto him and the Congresswoman, and the Manhattan Businessman, and the mentioned group of Qataris: @A_AlAthbah @saifaalthani @ahjh_althaniand Co. < The 'Co.' is very important.
#15
More has been happening behind he scene, and other people are also involved (Shia man) – and I know them one by one. I have made initial contact to pass on all details and materials to the Concerned governments and their intelligence agencies through a lawyer.
#16
This is the first part of this thread. If the Qataris and this Congresswoman go ahead with this plan, either by the aforementioned News agencies or others funded by them in America, I will release more information the Qataris don't want investigated: Jamal………..@CIA
#17
You cannot frame me, you fool
You'd be framing yourself.No need to trap Mrs. Mole
She will fall into it by herself.****
You can't help it can you, keep digging! Can't wait for you to see me testify in Congress.
End of Part 1 of this thread.
Thread by @Imamofpeace: "This thread will be one of the most important threads I make on Twitter. The illegal case behind this will be exposensparency, in full details. For now, I direct the following information to: @realDonaldTrump, @VP, @jaredkush […]" https://t.co/ujGrCj5IXs

— The Gateway Pundit (@gatewaypundit) July 26, 2019