Miloš Zeman, the 73-year-old eurosceptic incumbent threatened with ouster by liberal opponent, Jiří Drahoš, has this afternoon secured another 5-year-term as president of his Central European nation. With almost all votes counted, Zeman had secured victory at 51.45 % to his rival's 48.55%, confounding most recent polls which saw him losing by several percentage points.
''Stop migrants and Drahoš. This is our land!'', Zeman's posters and billboards urged Czechs in recent weeks. Zeman, echoing Czech public opinion, promised that whilst he might welcome culturally similar Ukrainians, the door would remain firmly closed to ''Muslim fanatics." The strategy appears to have paid off for the straight-talking president known for his sniping at journalists and fondness for Czech spirit becherovka.
Advertisement - story continues below
The result comes as good news for recently elected populist Prime Minister, Andrej Babiš, currently struggling to form a government due to opposition in the Czech Parliament. Allies Babiš and Zeman have taken a hard line on forced EU-migrant quotas, seen by some in this nation of 10.6 million as the blueprint for an EU project to render the country as multicultural as its Western European neighbors.
Drahoš, a professor of chemistry, ran a campaign focused on ''unifying'' politically divided Czechs and on improving strained relations with the EU. The mild mannered academic, new to politics, claimed during debates that he was opposed to migrant quotas but had last year indicated an openness to accepting an initial 2,600 migrants allocated by Brussels to the Czech Republic. His lack of firmity on the issue proved to be an Achilles heel, targeted by experienced tactician Zeman.
TRENDING: OUCH! Marjorie Taylor Greene SHAMES Former Twitter Censorship Boss For Banning Her Campaign Account But Allowing Child Porn... And Once Wrote Minor Boys Should Be Allowed on "gay, adult male hookup site" [VIDEO]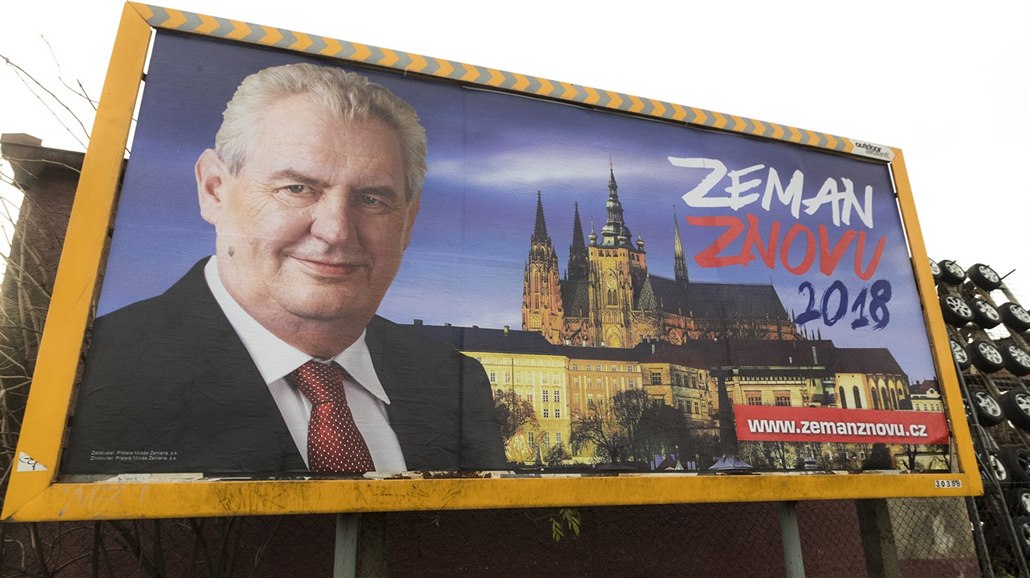 Advertisement - story continues below
In a story which will be familiar to American voters, Drahoš and much of the media had focused on alleged Russian involvement in the campaign. During a television debate Tuesday evening, the accusation was again raised by Drahoš, to which Zeman countered that his opponent was attempting to confuse the public.
''You have insulted the voters, turning them into a mob which can be manipulated by foreign intelligence agencies," the Trump-admiring political veteran responded. Faring well in televised debates, Zeman also raised questions on his rival's lack of political experience which seemed to have struck a chord with enough undecided voters to carry him to victory.
Zeman's statements on Islam, an ''anti-civilization'', on Europe's seemingly permanent inward flow of migrants, ''an organized invasion'', and his frequent jibes at the Czech media have made him the bête noire of both Brussels and what he describes as the ''Prague coffee house'' intelligentsia, the antithesis to his working-class base. Likewise for his cultivation of closer ties with Russia, which had seen him characterized by opponents and detractors as a ''Kremlin troll.''
"If Miloš Zeman is the Donald Trump of the upcoming presidential election", a spokesman for Zeman tweeted after his candidate was pejoratively compared to the US President, "then Jiří Drahoš is the Hillary Clinton." With an official declaration of Zeman's victory imminent in Prague this evening, it now appears to have been an accurate comparison.
Advertisement - story continues below
Photos: Reuters/Stringer, Petr Topič/MAFRA, Picture-Alliance/dpa/K.Sulova.