Total shock, no concession speech prepared, Clinton reveals, in European interview.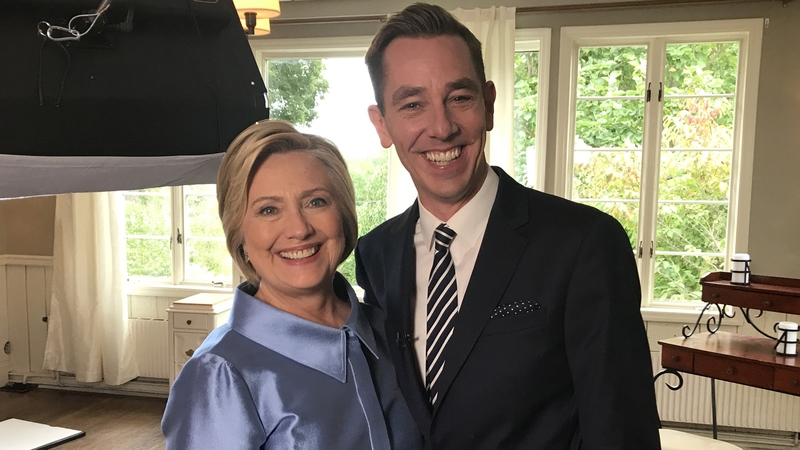 Advertisement - story continues below
In a television interview broadcast on Ireland's ''Late Late Show'', former Secretary of State and Democratic presidential candidate, Hillary Clinton, opened up on the unfolding of events on election night 2016.
Promoting her campaign memoir, 'What Happened', Clinton described the night and its aftermath as ''painful'' and ''so terrible''.
TRENDING: Disney Releases Woke "Proud Family" Kids Show - Radical Children's Show Pushes BLM Marxism, Anti-White Racism and Reparations (VIDEO)
''I would have to go lie down because it was so excruciating'', she joked to interviewer Ryan Tubridy in a candid conversation, filmed near her home in Chappaqua, New York.
"I was in a state of shock. I had not prepared a concession speech," the former presidential candidate revealed, explaining that whilst expecting a close result, her campaign remained confident of victory up until early election night returns began to suggest otherwise.
Advertisement - story continues below
Following a final rally in Philadelphia, appearing with then president, Barack Obama, husband Bill Clinton and celebrities including Bruce Springsteen and Bon Jovi, Clinton recalled that on the eve of polling day ''everyone was so confident.''
[Donald Trump, meanwhile, was predicting a ''great victory'' as he campaigned in Scranton, PA on the same day.
''We are just one day away from the change you've been waiting for, for your entire life'', he told supporters on his final day of campaigning].
Advertisement - story continues below
Whilst discussing the inauguration of President Trump, asked if she wanted to scream, Clinton told RTÉ, "Oh, I did.  But that was a common occurrence in those days.  You know, scream into the pillow when I saw what was happening."
"I would have been disappointed and really unhappy if I had lost to a normal Republican. But to lose to someone who I believed profoundly was not ready for the job, was temperamentally unqualified for the job – was such a burden.
''I just thought, 'I've let everybody down, I've let my country down, I've let the world down. How did this happen?" Clinton recalled.
Acknowledging the role of the email scandal and various shortcomings in her campaign, Clinton also blamed Russian president, Vladimir Putin, and the propagation of ''fake news'' as factors in the election of President Trump.
Advertisement - story continues below
"I knew there were these other forces at work that needed to be unpacked and analyzed. It's not only about what happened, it's about preventing it from happening again," she added.
With links to Ireland since her involvement in the Northern Ireland peace process of the 1990s, Clinton, who ''segued from imposing political figure to slightly wacky grandma'' according to one reviewer, told Ireland's RTÉ Television that she was not going to let the experience turn her ''bitter and cynical'' and that she would use her platform to fight against what she saw as ''politically damaging'' trends emerging in the US.
Clinton will later this month appear on British television as her book tour continues.
Advertisement - story continues below
Photo Credits: RTÉ TV