It looks like Al Jazeera viewers had a very good time yesterday reacting with "joy" following the horrific terrorist attacks in London.
This comes from an organisation which is the Muslim propaganda and anti-America network.Look at the way the Al Jazeera viewers reacted on the official Facebook live stream showing the events unfolding in London.
Breaking911 shared a screenshot showing viewers reactions to the Facebook live video.
Advertisement - story continues below
Al Jazeera viewers react with joy over London Terror Attack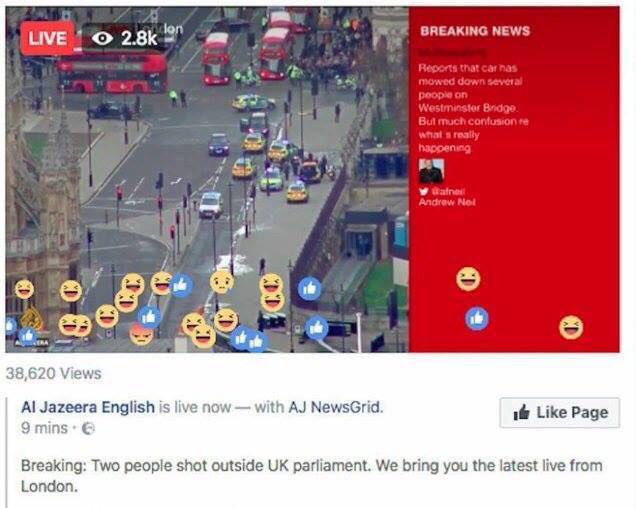 This organisation is often streamed on PBS. So in effect we are paying money to the government to fund a network that runs on an anti-West message.
TRENDING: BREAKING: Maricopa County 's Ministry of Truth BLOCKS The Gateway Pundit Reporter Access To 2022 Midterm Election Coverage In County
Viewers of France 24's Arabic channel allegedly had similar reactions:
Advertisement - story continues below
.@Breaking911 .@PrisonPlanet @FRANCE24 viewers too… pic.twitter.com/XJInCiUyOI

— Jurassien de Montpel (@Juliano2Agde) March 22, 2017