Yesterday, World War II Vets on an Honor Flight to the World War II Memorial in Washington stormed past the barricades that the Obama Administration had erected. After remembering their fallen brothers-in-arms, these men returned home.
They grabbed a trophy of their victory.
Via Twitchy and NBCWashington,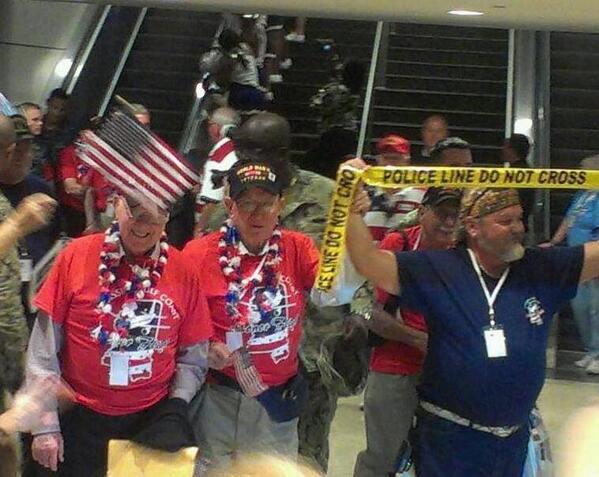 They can put that trophy alongside this trophy from their last victory:
photo from greatestgeneration.tumblr.com
Dear Reader - The enemies of freedom are choking off the Gateway Pundit from the resources we need to bring you the truth.
Since many asked for it, we now have a way for you to support The Gateway Pundit directly - and get ad-reduced access.
Plus, there are goodies like a special Gateway Pundit coffee mug for supporters at a higher level.
You can see all the options by clicking here - thank you for your support!